A single site, containing all of the reference material, technical documents and news you need to reduce and prevent key cattle health conditions and diseases
What is the Knowledge Hub?
The idea behind the Knowledge Hub is simple – to provide a single point of reference, for vets and farmers, offering  best-in-class information on a range of key cattle health conditions and diseases.
For each disease / health condition, you will find the following:
Reference material, video tutorials and presentation packs

Product data sheets and technical documents

Top tips and latest news

How to use Myhealthyherd to reduce / prevent incidence
As you might appreciate, there is a vast amount of material to consider for inclusion and new information becomes available on a regular basis – we will therefore be continually updating and expanding the Knowledge Hub.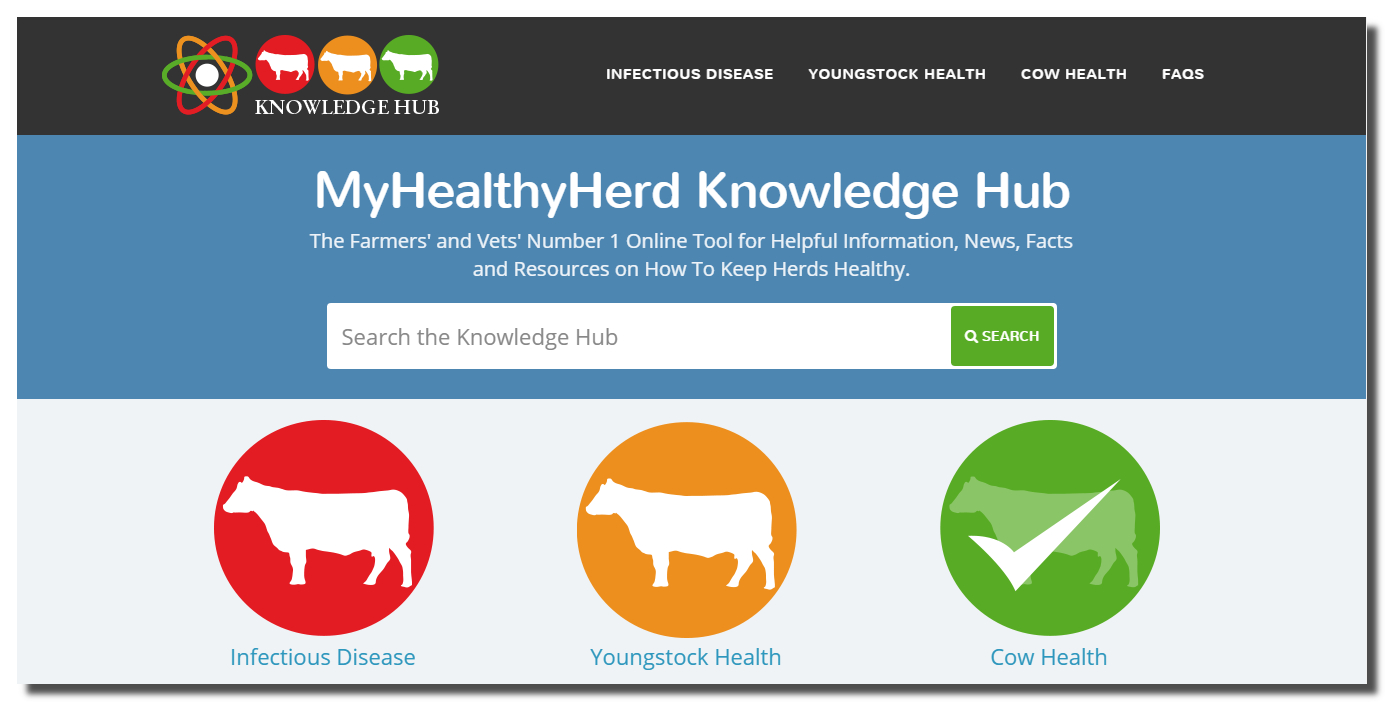 The Knowledge Hub is available as part of our Premium Subscription, and can be accessed either from the menu link under "Resources" or wherever you see the Knowledge Hub button.