Myhealthyherd offers a comprehensive solution for ensuring your clients remain compliant with the requirements of the National Johne's Management Plan (NJMP).
There is a disease-specific risk assessment tool that highlights the main risks of disease entry and spread and these results can be combined with recent surveillance results to predict the future prevalence of Johne's.


Armed with this information, myhealthyherd offers a framework for developing a detailed control plan, which provides the farmer with a printable list of the specific tasks that they will need to carry out under their chosen control strategy in order to reduce Johne's incidence on their farm.
And our Disease Monitoring report allows you at a glance to view the status of all your clients' herds at a glance.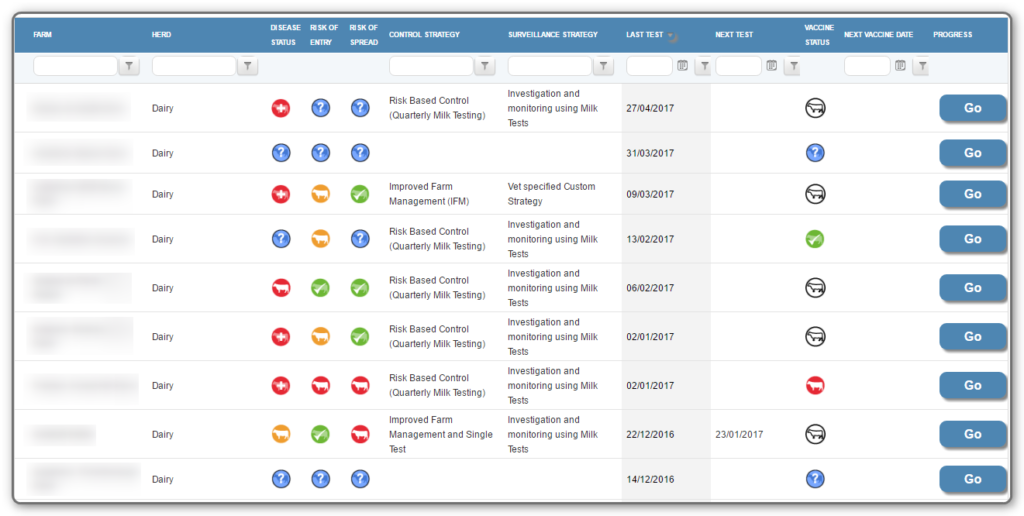 What are you doing to help your farmers to comply with the NJMP?